Where to Find Walmart Money Order Near Me

Walmart is a gigantic super store full of household items, groceries, eye wear, sneakers, furniture, etc. Everything you can imagine you can find on a shelf in Walmart. One of the most common questions asked though is Does Walmart do money orders? You might be surprised, but the answer is YES!, Walmart sells money orders! So then you are probably wondering, where to find Walmart Money Order near me?
but First…
What is a Money Order and Is It Safe?
A money order is a type of pre-payment that's a safe option in lieu of a check or cash. You fill out an order form by stating specifically whom it is for and both yourself and the recipient need to sign it for it to be legitimate. This differs from writing a check, because I could write you a check for $500 and only have $100 in my account, when you try to cash it, it will bounce. A money-order is pre funded and guaranteed for the amount by a third party, in this case Walmart.
They are considered an inexpensive and usually range from $1 to $3 depending on where you go. If you have to send money internationally money orders are a solid choice.
How Does a Walmart Money Order Work?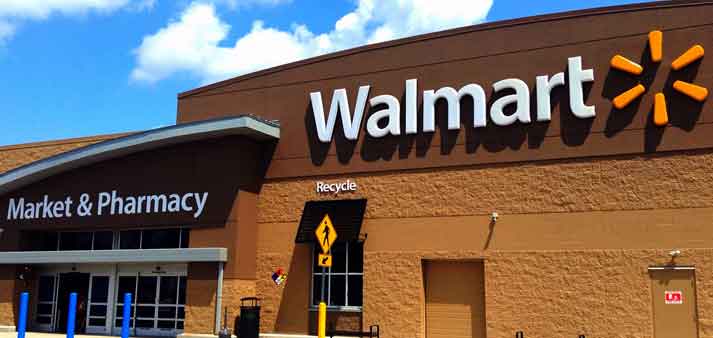 At Walmart they cost $3 for transactions under $1000 and $6 for transactions up to $5000.
To get a money order it has to be done in person and can't be over the phone. When you go into a store you will need to find the MoneyCenter. If you are not sure where that is ask customer service which is always located at the front of the store. The MoneyCenter is only open open for set hours and varies by location so it may be worth calling ahead to make sure they are open. Most locations the hours are 7 am to 10 pm, but you should check with your local store.
Purchasing a Walmart money order work just like a transaction at a post office or a bank.
The max amount allowed in a single purchase is $1000 and a max of 3 purchases per day. So essentially you can make 3 $1000 orders for a total of $3000. The reason it is capped is because of money order scams…anything more than $3,000 per day looks like suspicious activity.
They Will Only Cash in MoneyGrams
Cashing a money order at Walmart is different. Walmart will only cash out money orders that they issued. These will have the MoneyGram logo on it. If Walmart didn't issue it, they won't cash it and you will have to use a bank or post office. There is a fee for cashing a MoneyGram; $3 for up to $1000 and $6 for up to $5000. You need to pay the fee in cash with a Walmart MoneyCard.
What is a MoneyGram?
MoneyGram is the service Walmart uses to process orders and electronic bill pay features.
Where to Find Walmart Money Order Near Me
To find a Walmart you have 3 easy options; Google Maps, Yelp, or the Walmart website. All will be able to identify points on the map that have store locations near you. You can check for one near you below:
When you are trying to find Where to Find Walmart Money Order Near Me, you will need to go inside of the Walmart you will want to look for the Money Center. This is where Walmart processes their moneygram money orders. Most Money Centers inside of Walmart look like the picture below:
Other Places to Cash Money Orders
United States Postal Service USPS
Credit Union or Bank (you will need to have an account)
The issuing bank or credit union who wrote the original order
Grocery Stores
When should I use a money order?
Sometimes cash or a check can be risky or not accepted payment methods. In that case a money order might be your best bet. Here are some reasons you might consider one:
You need to pay bills, but don't have a checking account
You don't want to bounce a check
You need to mail cash, but don't want to take the risk
You want to ensure only the recipient can cash it
Your sending money internationally
Tips for Sending Money Orders
You should always keep the receipt. This will be a carbon copy of the original, it will serve as proof pf payment.
Track your order. The receipt has a number on it, you can always go back to Walmart and ask them to track it, if there is a problem.
If you filled it out to the wrong person, you can cancel it. To do that you will need your receipt to get refund or re-issue.
Where to Find Walmart Money Order Near Me – Wrapping Up
Walmart's MoneyCenter is there for you when you need a money order or have any questions about sending money domestically or internationally. They have better business hours than most banks and the fees are low while the amounts you can get them for are high. Walmart is truly the king of all stuff and that includes money orders as well.