Find The Nearest Post Office

Looking for the nearest post office?
Use our Google Map below to find the closest United States Postal Service (USPS) office to you. For the most part post offices are open Monday through Saturday and on Saturday's usually only for half a day. The times below are general open times for week days, but your nearest post office may vary depending on how big or small it is. The larger offices service large towns or multiple towns tend to have the most convenient hours for customers.
| Location | Category | Days Open | Weekday Hours | Stamp Qty Sold | Stamp Type |
| --- | --- | --- | --- | --- | --- |
| USPS | Post Office | Mon – Sat | 9am – 6pm | Any | Any |
Find the Nearest Post Office to Me
The above map should display the nearest post office to your location as well as other USPS offices in the area. For finding a wider variety of USPS offices, you can also try the USPS Locator on their website. This tool allows you to search by city, state, and zip to find the nearest post office. For other ways to find the nearest post offices you can try Yelp and search for Post Offices near me or USPS near me.
Even if there isn't a local post office near you, there are other alternatives for purchasing their service, dropping off letters for mailing, and buying stamps…
Post Office Hours
In most towns the local post office is open Monday through Saturday. The weekdays at most offices are 9am to 5:30pm or 9am to 6pm. The Saturday normally has truncated hours like 9am to 12pm. In some small towns you may find the local PO is even closed on Saturdays. It all depends on how populated the area is. Ultimately the more more people the post office serves in a community the more available hours it has.
The two times of year that you may see the hours get extended are during tax season and the Christmas holiday season, which are both notoriously high volume mailing seasons.
Additionally if you have a package weighing less than 13 ounces you could use a post office collection box. You can find a post office drop box near you here.
Nearest Post Office Alternatives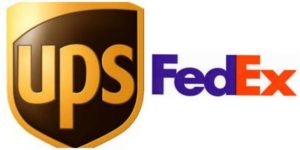 If you don't have a post office near you. Other options you could find are UPS Stores near you or FedEx stores near you. While these are USPS competitors, you may be surprised to find out that all 3 companies share services and products together. At both UPS and FedEx they actually sell USPS products like priority mail and express mail.
In addition you can buy stamps. If you are looking to mail a letter and you already have stamps you can actually drop it off at one of those stores and it will still get delivered.
Other Places to Buy Stamps Besides the Post Office
If you need stamps and your nearest post office is closed or to far away, there are many other businesses that sell first class stamps. First we already mentioned above that both the UPS store and FedEx sell stamps, but there are plenty of retail locations that sell them as well. Among the most popular are store like Walmart, CVS, and Meijer, but you can find them at grocery stores like Safeway and Kroger. At these stores you will normally have to purchase stamps in books of 20 and they only sell Forever stamps. If you need individual stamps, there are 4 banks that sell stamps that you can read more about here. The good news is all these locations sell stamps at the current first class postage rates.
Physical store locations are not the only places to purchase postage stamps, you can also get them online. You can order them directly from the USPS, which get delivered to you by your carrier in about 48 hours. I actually think its better to get them on Amazon, because you can sometimes get same day or next day delivery and possibly delivery on a Sunday. To order stamps from Amazon, click here for first class stamps.
Is Your Nearest Post Office is Closing?
If you have recently been informed that your nearest post office is closing it is likely due to teh rise of electronic communications and declining first class mail volume. It doesn't mean though that you will no longer have a post office. What will happen is your mail will be routed to another office within your proximity. Over the last few years what they have done is close small offices and then consolidate the towns they serve into a larger more centralized location.
This most likely means you have a longer commute to your nearest post office and that stinks from a customer perspective. For the USPS though its a necessary action because it allows them to reduce staff and cut operating expenses.